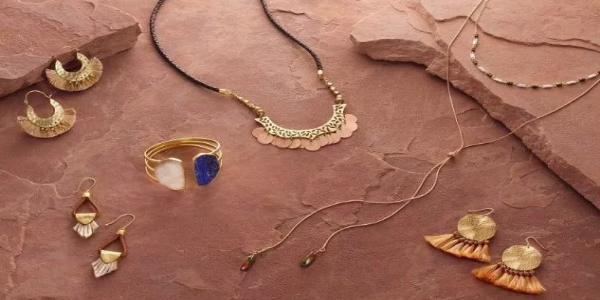 Every year, new trends and designs enter the jewellery industry to capture the attention of people all over the world. Designers often look for inspiration to be able to create innovative jewellery pieces that will captivate everyone. Here are a few of the predictions for the jewellery industry in the upcoming year:
Brand Power
Brand names will rule the jewellery industry this year. While many leading suppliers have tried staying out of the branding boom, it will not last long. Many leading suppliers have already started creating a brand around their products to help customers identify them quickly and give it a boost in the industry as well. Several companies have been harnessing the power of the social media to catch the eye of potential customers. The wide reach of social media makes it easier to introduce your brand to a lot more people spread out over different locations at the same time.
Bespoke Brides
Brides these days are more aware than ever before about how exactly they want their wedding look to be like. This has given way to customized jewellery in the recent years. Gone are the days of picking out from the collection that the jeweller presents them with. Many brides have taken to designing their own jewellery with hidden messages to incorporate a personal touch within their wedding jewellery. Interestingly, this trend has been catching up a lot among the brides of today.
Explore More About : Jewellery Trends

Savvy Shoppers
Gone are the days when shoppers aka customers were not much aware of the latest trends or designs. With internet offering customers a way to keep up with the latest happenings in the jewellery industry, it is only normal for them to expect the very best when they set out to purchase jewellery. Customers are armed with knowledge pertaining to authenticity, cut, carat, colour, etc. Hence, jewellers, today need to be able to clear any doubt raised with the help of good communication strategy. This makes it a win-win situation for both parties involved. In fact, Online Diamond Jewellery Shopping has also been rising in popularity these days. According to the experts at businessworld.in/article/Why-Do-Indians-Love-Gold-So-Much-/26-11-2017-132824/ , even third world countries are open to shopping for jewellery online. Several jewellers offer a variety of designs to make it easy for customers to browse and pick out from the comfort of their home.
Employee Experience
With technology entering every arena, it is understandable that you need to let your employees also evolve along with the times. You can set up training sessions using smart phones and interactive apps to get them up to date with the latest pieces created by your brand.
Elegance
An interesting fact about jewellery is that elegant pieces never seem to go out of style. It might be the wedding of the century, yet the bride will opt to wear a traditional piece that has stood the test of time and ties in beautifully with the wedding theme. For example, at the upcoming wedding of Prince Harry and Meghan Markle, you will see plenty of traditional designs that have been incorporated into a contemporary style.