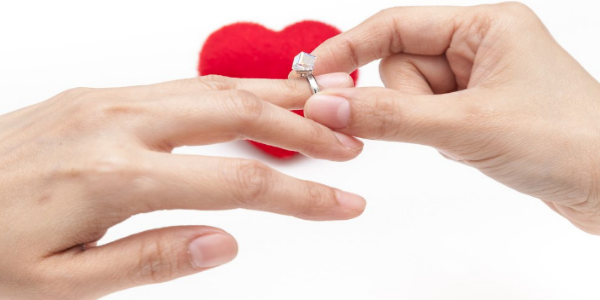 If you spend every Valentine's Day running around to get the perfect gift for your girlfriend or wife, it's time to change the game this year. Valentine's Day is almost around the corner. Find a special gift for your special someone to let her know how much you love and adore her. Here are a few interesting ideas that might come in handy in surprising your lady love this year:
Although jewellery is a common gift for Valentine's Day, these gold stackable rings are out of this world. They can be worn in different orders or separately depending on the outfit.  When worn together, these stackable rings form an image that is in keeping with the theme of love.
Every woman on this planet likes being pampered with beautiful jewellery. Try gifting your valentine a pair of silver and pearl drop earrings to let her know how much you value her presence in your life. She will surely be speechless at your loving gesture this year.
If your special lady prefers wearing arm jewellery, bracelets are a great idea. You can get her bracelets set with gemstones. You can even pick out a bracelet that is set with gemstones corresponding to her birth month. Gemstone bracelets often come in a beautiful bracelet box that can be used to keep your special gift safe and secure.
Explore More About : Tips On Jewellery Style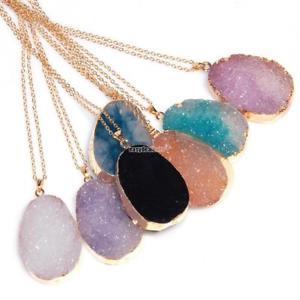 You can also get a gemstone pendant as a Valentine's Day gift this year. Pick out a design that matches her style. Gemstone pendants are great for daily wear and will remind her of your affections every time the gemstones sparkle in the light.
If you special lady is an animal lover, you will not go wrong with animal motif jewellery. Many popular jewellery brands have come out with interesting animal motif patterns that are beautiful and feminine at the same time.
A simple pair of silver studs is perfect to whisper sweet nothings into your lady love's ear when you are not beside her. She will definitely be surprised this Valentines' Day with this thoughtful gift from you.
If your girlfriend or wife is an adventurous sort, why not gift her a diamond nose pin? Nose pins have started trending recently due to celebrities sporting them in several popular movies. This way your special lady can try out a new look and you score points for being the perfect boyfriend or husband.
However, if your special lady is not too keen on jewellery, you will need to consider other options for making Valentine's Day special for her.  You can book her an appointment at one of the Professional Spa Services nearby and let her enjoy getting pampered for the day.  According to the experts at www.fingyan.com/government-hallmarking-gold-jewellery-mandatory-in-india/,  jewellery alone needn't be used to celebrate a special day.  There are several spas in the country that offer special packages for Valentine's Day.  At the end of the day, it's the thought that counts more than the gift itself.