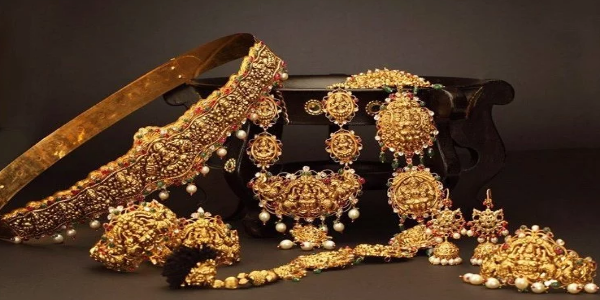 Dressing up is fun, and it is a way to show people your creative side. Some people like to keep it simple while others prefer to make a style statement. But irrespective of it, adding jewelry to dressing is a great idea. But what to wear which complements you and your clothing is a question that is always in our minds while dressing up. Though there is no single solution to it, a good start is to look at the collection of all the different jewelry styles that you own. To make the most of the collection you have here are a few tips and tricks that will help you wear fashionably.
Rings, necklaces, and bangles: You should start experimenting with varying lengths, shapes, colors, textures using the bangles, necklaces, earrings, and rings. You can make a layer of chains by choosing different lengths. Choose different shapes and colors that will accentuate your face. There are a variety of bangles and bracelets that you can select from which will jangle and flash as you move around. Rings can be matched to your bracelets or bangles to bring an exciting mix. Try wearing earrings of multiple styles, especially if you have more than one spot of ear pierced.
Don't add too much of everything: Sometimes adding too much jewelry can work against you. If you are wearing layered necklaces or necklace pieces, you can go easy with the bangles. You don't need a lot of them as they draw away attention from your layered necklace. Moreover, if you are wearing an earring which is bold and over the top, then you should have a necklace which is subtle. Also, a matching earring and necklace set will also look beautiful.
Explore More About : Jewellery Designs: Source Of Inspiration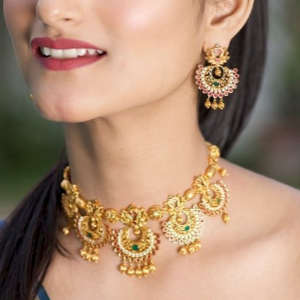 Mix and match metals: The fashion police have given you leeway, you don't have to stick to one type of metal jewelry, it need not be gold or silver. It can be both or any other metal that looks good. You can contrast a pendant with the chain and rings of different metals or necklaces in different metals to give a vibrant look.
Focus on jewelry or clothing: That is a decision you need to make before dressing up. The focus should be either on your clothing or your jewelry. You can transform a dull and boring dress into something interesting with the right accessories. Look for pieces of accessories that add life to your dress to make a statement. If on the other hand, you are wearing a bold dress, then add subtle and minimum jewelry as highlights.
Don't let trends influence you in a big way: Yes, trends influence us in wearing what we wear, but it should only be to a certain extent. You should blend the trend as per your taste and mind you following the latest fashion scene is not cheap. Instead, you should figure out what suits you and makes you feel good and confident. If you carry it off well, even if it is unfashionable you will be fine. When choosing jewelry to wear, look for colors, texture, and style that suits your taste.