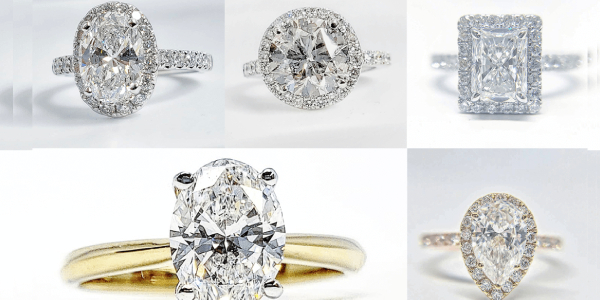 Jewellery reflects the time that we live in. It showcases the jewellery making techniques, colours that make the wave of a difference and design of course, which is heading into a number of interesting designs. Back in the day, jewellery used to be a slow burn in popularity, however ignited by street style and fueled by fashion editors now engulfs us overnight. Thanks to the internet and social media, everyone gets access to see what the new jewellery looks like and adapt to them in record time.
Keeping a close watch of the current trends is great thought. Read through to stay adept.
Stackable & Layering
Calling it a trend that is here to stay, stacking and layering works best for personalized or sentimental pieces. Stacking rings and bracelets or layering delicate necklaces together is a trend with the younger generation. If you buy a piece of jewellery today you can add another layer to it, that's how stacking and layering works.
Mixed Metals
Rose gold compliments platinum, and white gold possesses warm and cool metals for a great setting. Couples these days while shopping look for mixed metals making it a top trend in the market. Contrasting halos, different colour shanks and even contrasting prongs will also make their way adding to the market trend.
Explore More About : Diamonds Always Remain the Favorite Trend
Open Styles
Rising prices of precious metals are paving the way for open style jewellery. Look for rings and bracelets which do not complete the circle or collars that don't quite close at the front of the neck. Openwork cuffs let more skin show through while negative spaces create more allure and mystery,
Y-Necklaces
This is a classic style which will make a comeback to a trend time and again. The Y necklace is best paired with a deep V-neck, strapless top or dress.
Bold Design
Jewellery is a form of expression, enabling men and women to express their style more openly. Subtlety is slowly fading away and bold is the new expression. The style is getting diverse by origin and orientation. Be proud of your expression and wear it with confidence.
Geometric Designs
Dainty in design, they scream BOLD. Asymmetric earrings, Open Necklaces, Geometric stones and stacks, mix and match to increase the style factor, making it all about you.