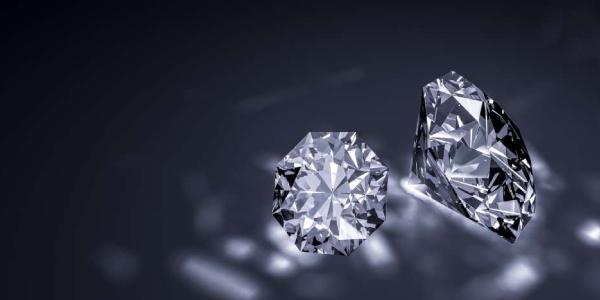 People have to be cautious while making a purchase of valuable items from the right source when a large amount of investment is involved; making it imperative to do some ground work and find out how to go about buying that item especially if it is for an investment. Fancy coloured diamonds are no different, and a potential buyer should do their research.
Why Invest In Coloured Diamonds
Coloured diamonds, being rare, are popular among celebrities and have seen recent appreciation making it an investment to consider. The most expensive diamonds sold only in an auction are naturally coloured diamonds. In the past decade, many price records have been broken almost on an annual basis. It's a misconception that coloured diamonds are more expensive than the colourless diamonds, it's certain colours, intensities and the quality of stones that make a diamond expensive. Coloured diamonds are something different than the typical colourless diamonds holding the 'unique card'. The supply of coloured diamonds is low and the demand is quite high which will see a rise as the days go by resulting in significant price appreciation.
Explore More About : Notable Places To Buy Crystals In India
Things To Know While Buying Coloured Diamonds
Its best to be self-educated while going out to buy coloured diamonds. Know about these precious stones, gather information about what is new and happening in the industry of precious stones. Find out where they are sold, compare prices and collate reliable recommendations. On gathering this information, once you feel confident, make the choice of the diamond you want to buy. Take all the time while making that decision. The right size, right colour, and most importantly if it fits your budget.
Where Should Coloured Diamonds Be Bought and Sold
Coloured Diamonds are in a league of their own and require special expertise. A qualified gemologist with professional experience and knack for the industry would also require exposure, specifically working with coloured diamonds. One would have come to realize that coloured diamonds are mostly sold by companies that specialize in these precious stones. Today purchasing diamonds online is a viable option after one has found a company that can be trusted.
Coloured diamonds are a long term investment. Give your investment time to appreciate and when the time is right liquidate it to see the appreciation it has gained. Auction houses, online and social media are places where you can look at liquidating your investment.